Head Cobra 180 Racquet Review
Upsides
Very Powerful
Good feel for a heavy racquet
Good Balance
The Head Cobra 180 rounds off the 2012-13 line from Head. Identical in shape to the Head Scorpion and Head Black Widow, the Cobra features Head's super lightweight and stiff Innegra Technology and a tapered beam. The heaviest of all the Deadly Series racquets, the Cobra offers plenty of versatility with an even balance. With the extra weight, our playtest team knew to expect a strong, durable, and powerful racquet.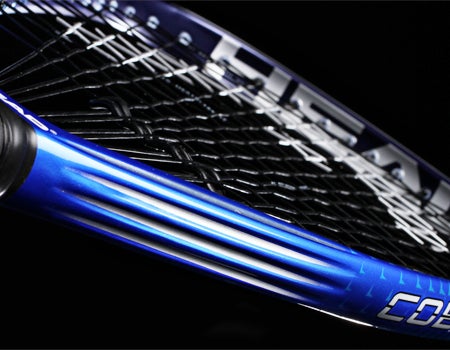 Power: 92/100
A little out of the weight class for our playtest team, they knew the Cobra wouldn't quite fit their game styles. With that said, they were impressed with the power the Cobra generated. Croft said, "In general a 180 gram racquet is too heavy for me, but when I was setup, I crushed the ball. I would almost choose it just because I hit the ball so hard on setups, but I couldn't because I can't generate as much pop during rallies. For someone who has a slower swing speed and likes the extra weight, it would be an awesome choice." Ben L agreed with Croft's comments adding, "As expected, power generation with the Cobra was fairly effortless, given the heavy weight. I found it most impressive on my drive serves, down the lines, and cross-court passes when I could set up and really crank it."
Control: 86/100
When our playtest team thinks of a heavier racquet they associate that weight with only power. They were pleasantly surprised, however, with the control they got out of the heavier stick. Ben L. started by saying, "The Cobra is surprisingly controllable and maneuverable with the even balance. I was able to adjust my timing after switching very quickly, and if you are able to avoid over swinging, the shot placement comes very naturally." Croft was on the same page adding, "It's a heavier racquet so I was a little late on some shots, causing my accuracy to stray a little. That being said, the even balance really helped control the ball when I had a little more time to setup. It was out of my playing range, but the balance pulls the weight down to play lighter than a 180 while keeping all the benefits of a heavier frame."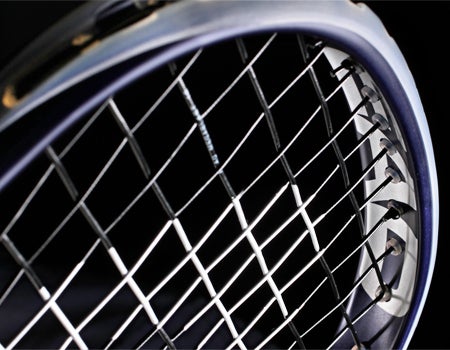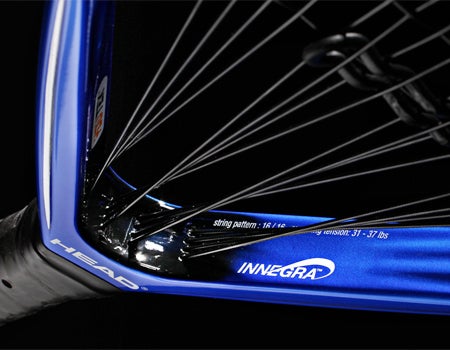 Feel: 83/100
The playtest team was impressed with the amount of feel they got out of the heaviest racquet of the Deadly Series. Croft started by saying, "I was expecting to be a little uncomfortable with such a heavy racquet. I was surprised that after such a short amount of time on the court with the Cobra, it had better feel than I expected. Although it didn't have quite as much touch as the Scorpion, it felt stable and powerful in every aspect of rallies." Ben L went on to say, "Like most heavier racquets, the Cobra was dampened and forgiving on off center shots. The combination of weight and stiffness left a little to be desired though when I was trying to finesse a ball in the corner."
Overall: 87/100
Overall our team felt the Head Cobra was a little too heavy to fit their game styles. Croft concluded, "For a 180 gram racquet I was impressed at how light it played. I could really move the ball and had good touch and feel with it. If you like the Scorpion but it's too light for you, this is the way to go." Ben L wrapped it up by commenting, "The Cobra played more like a 175 than a 180. If I were making recommendations to someone with arm pain, a slowing swing speed, or just a heavy hitter, this racquet would be an obvious choice."