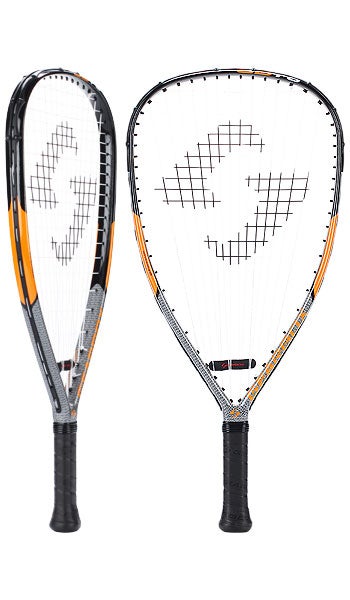 Gearbox 2012 GB 75 Racquet
$67.99
Great for recreational players, the 2012 Gearbox GB 75 Racquet has the best construction of any composite racquet in its category. Weighing in at 185 grams (unstrung), this racquet maximizes power, increases feel and minimizes vibrations for consistent play.
Modified teardrop head shape which balances power and control

Frame design with dimensions specifically calculated for extreme power, control and maneuverability

A combination of fiber angles provide increased stiffness and torsional stability at select points along the frame, optimizing power

Swing profile designed to provide the least amount of air resistance

Includes the Gearbox Vibration Dampener for increased comfort.
Head Size: 106 sq. in. / 684 sq. cm.
Length: 22 inches / 56 cm
Unstrung Weight: 190g / 6.7oz
Strung Weight: 204g / 7.2oz
Balance: 11.5in. 4 pts Head Heavy
Swingweight: 147
Factory String: Gearbox Mono Premium 17 @ 30 lbs
Composition: 50% Graphite/50% Fiberglass
Grip Type: Gearbox Smooth Wrap
Cover: Not Included
String Pattern:
14 Mains / 19 Crosses
Mains skip: N/A
One Piece
Shared Holes: 6H,7H,1T,2T,4T
String Tension: 25-35 pounds