Gearbox GBX1 165T Green Racquet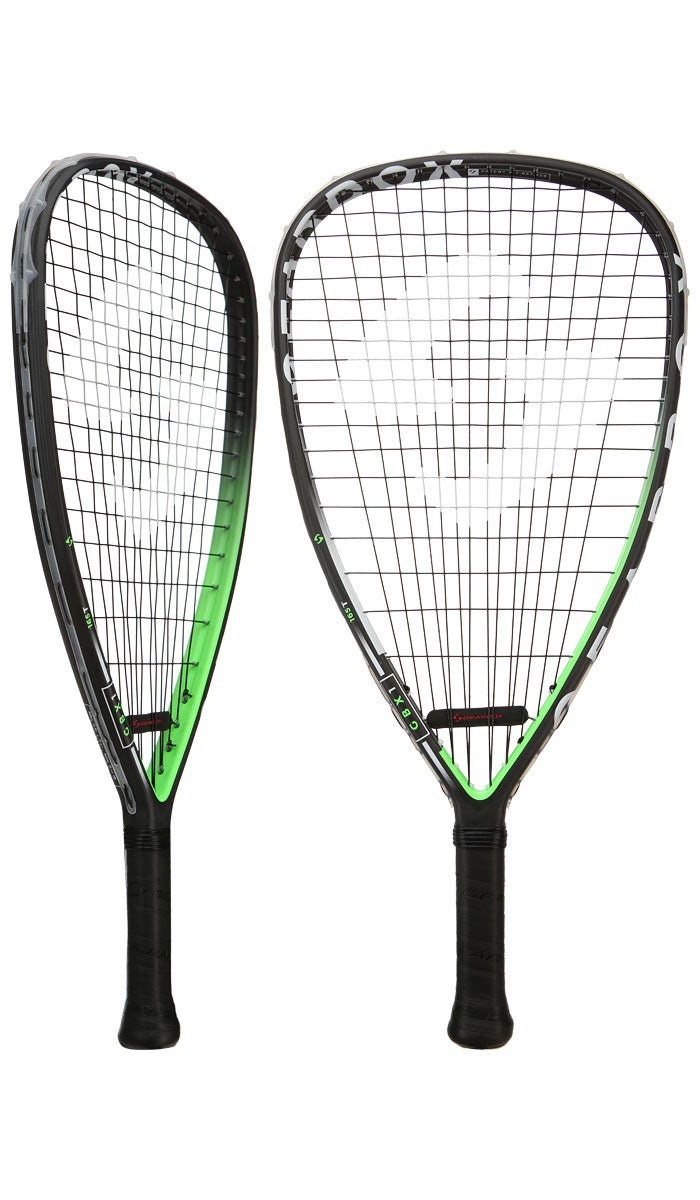 New for the 2016-2017 season, the Gearbox GBX1 Racquets begin the next chapter in the evolution of the Gearbox racquet line. Continuing with the new C³ Power Groove frame design introduced in last season's Beltran racquet line, three concave shapes in the structure of the racquet strengthens the frame and maximizes the size of the sweetspot. The GBX1 165T Green Racquet is even more stable than the Beltran 165T thanks to its high dynamic inertia for maximum power and features a very similar strung weight and balance. Used by some of the best players in the world, this lightweight Gearbox racquet allows for a lightning fast swing which generates even more power, plus the teardrop head shape ensures a high sweetspot.
---
All racquets come factory strung with a wrist cord installed. Click the Specs tab for more details.
Unstrung Weight: 165g*
Strung Weight: 185.5g
Strung Balance: 8 pts Head-Heavy
Strung Swingweight: 163 kg x cm² (high dynamic inertia = power)
Factory String: Gearbox Mono Premium 18
Factory Grip: Gearbox Smooth Wrap Grip
Cover: Not included by manufacturer
String Pattern:
14 Mains / 19 Crosses
Mains skip: None
One Piece
Shared Holes: 6H,7H,1T,2T
Head Shape: Teardrop
Racquet Length: 22 in.
Composition: Graphite
*Unstrung weight is part of the name given to this racquet by the manufacturer; all other specs are measured by Racquetball Warehouse USRSA Master Racquet Technicians on a Babolat Racquet Diagnostic Center machine. String never weighs more than 25 grams, so if there is more than a 25 gram variance between Unstrung Weight and Strung Weight then the manufacturer most likely measured the Unstrung Weight of the raw graphite frame (i.e. without grip, grommets, or paint). In addition, due to the porous nature of graphite material, manufacturers approve of a +/- 10 gram variance during the manufacturing process.