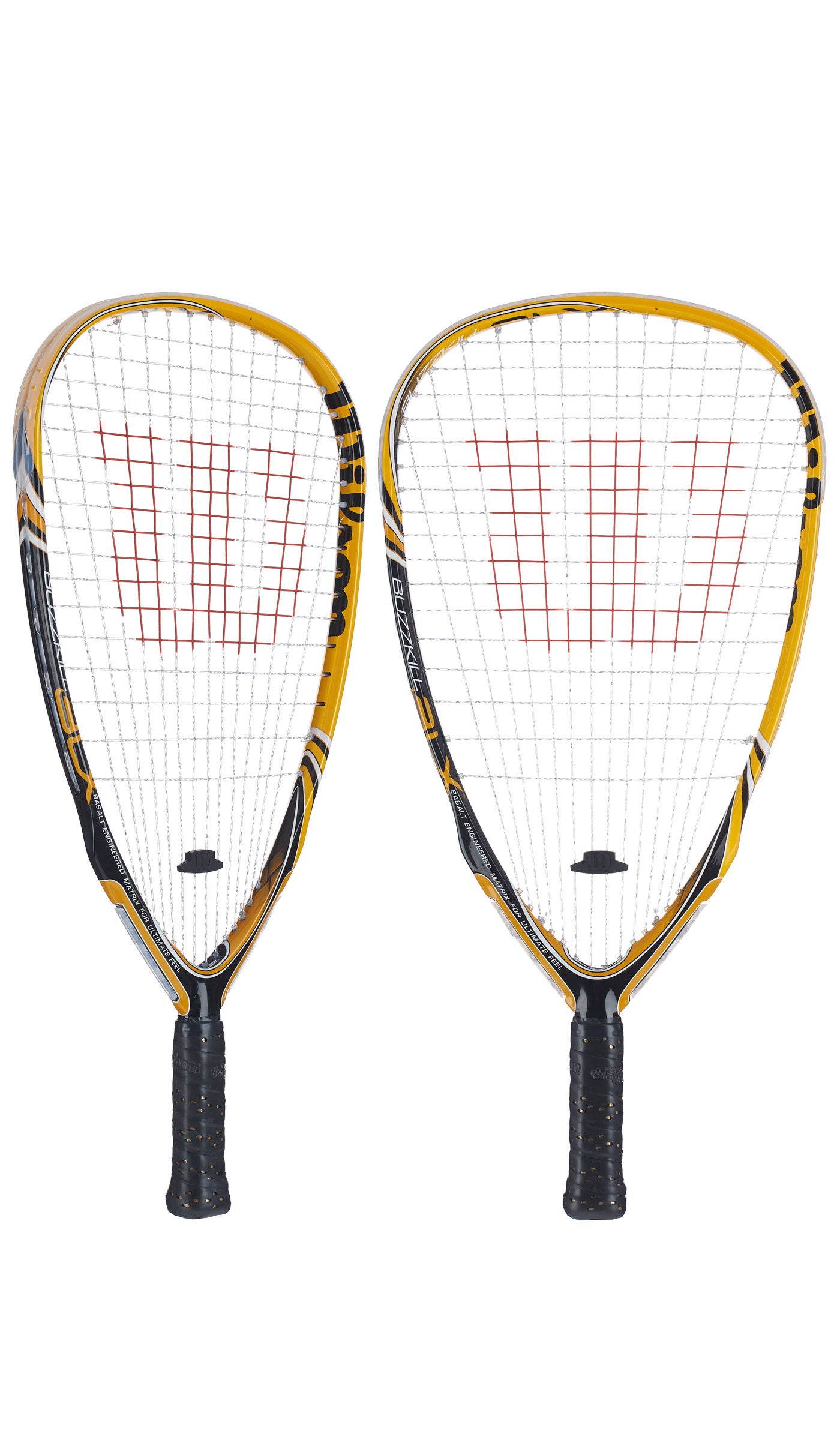 Wilson Buzz Kill BLX 160 Racquet
$150.00
Get FREE gear when you bundle this racquet as a Package Deal!
Nobody wants to be the Buzz Killington of a party but that doesn't mean you have to observe the same etiquette on court. The new Wilson Buzz Kill BLX is built for exactly that, leaving your opponent drained and disheartened. At 160 grams and 6 points head heavy, the Buzz Kill is light enough to maneuver around the frontcourt while still having the swing weight and balance to hit a 40-foot kill shot. Even better are the cosmetics, clean and aggressive colors let you look good while being a total buzz kill for your opponent's game.
This racquet does not come with a cover

Head Size: 111 sq. in. / 716 sq. cm.
Length: 22 inches / 56 cm
Unstrung Weight: 160g / 5.6oz
Strung Weight: 176.2g / 6.2oz
Balance: 11.75in. 6 pts Head Heavy
Swingweight: 136
Factory String: Wilson Hollow Core Pro 17
Composition: BLX, Graphite
Grip Type: Wilson Performance Hybrid Grip
String Pattern:
14 Mains / 17 Crosses
Mains skip: 7H only
Two Piece
Shared Holes: 5H,6H,8H
String Tension: 28-33 pounds