ProKennex Kinetic KM 700 170 Racquet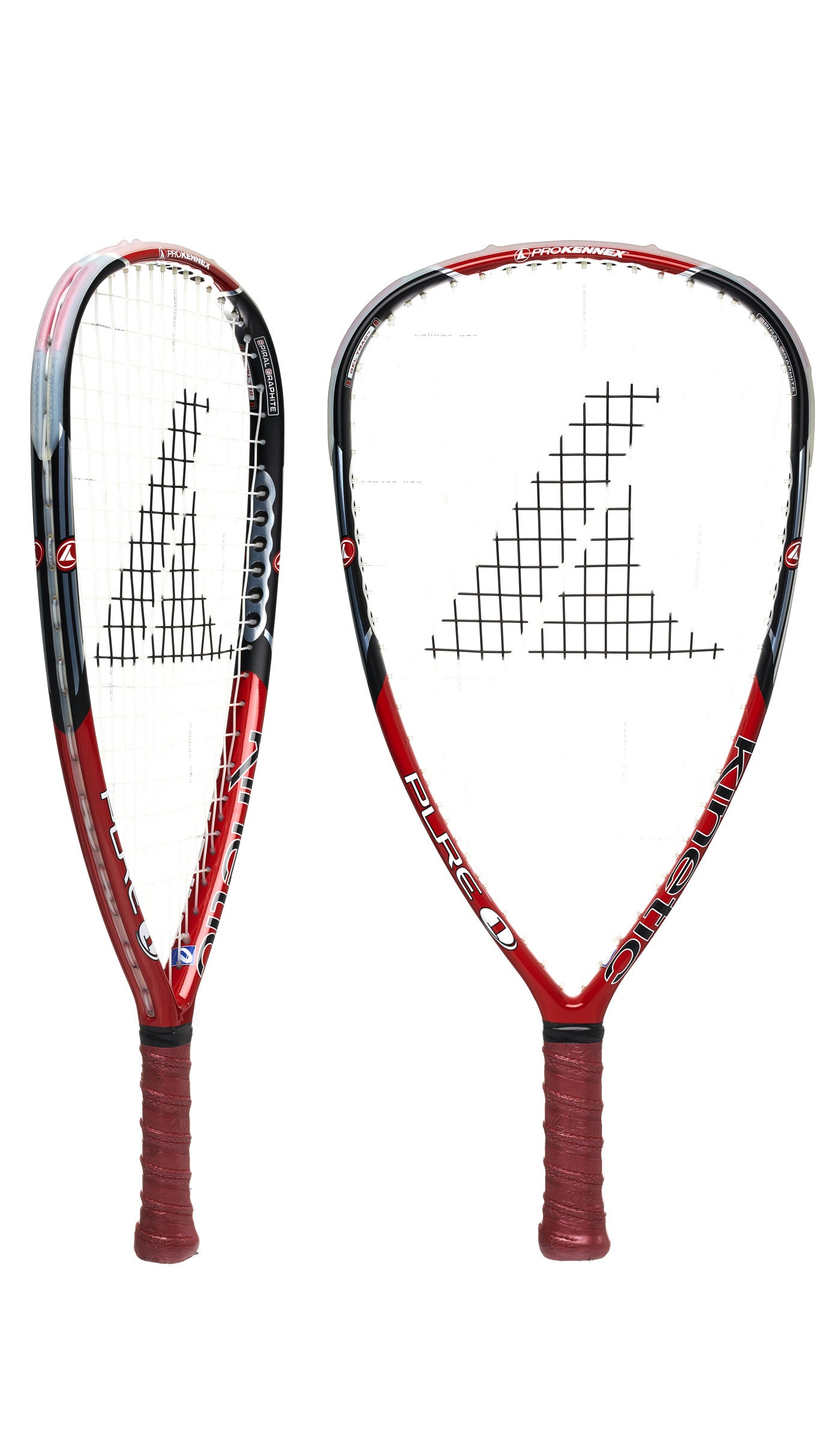 This is a serious piece of equipment for the seriously competitive player. Designed for #1 player in the world, Kane Waselenchuk, the ProKennex Kinetic KM 700 170 Racquet is wrapped in an aggressive graphite look to help minimize overall weight. While we can't promise it will make you play like Kane, you can expect excellent control from this racquet due to the even balance and low swingweight. It also features Kinetic technology for increased stability and reduced vibration. Also, ProKennex has designed the handle to be a smaller hourglass shape, maximizing the power potential from wrist snap.
All racquets come factory strung with a wrist cord installed. Click the Specs tab for more details.
Unstrung Weight: 170g
Strung Weight: 200g
Strung Balance: 1 pt Head-Heavy
Strung Swingweight: 137 (low swingweight = control)
Factory String: ProKennex Pure Liquid 17 @ 34 lbs
Factory Grip: ProKennex Kinetic Wrap Grip
Cover: Not included by manufacturer
String Pattern:
14 Mains / 18 Crosses
Mains skip: 6H, 8H
Two Piece
Shared Holes: 4T, 5T
Head Size: 108 sq. in.
Racquet Length: 22 in.
Composition: Graphite