Head Black Widow 160 Racquet Review
The choice of #2 ranked professional Rocky Carson, the Head Black Widow 160 is designed with a combination of maximum power, control, and durability in mind. With the continuation of the CT2 Technology, and addition of Head's super lightweight and powerful Innegra Technology, the Black Widow will play more powerful than any of Head's previous 160 gram racquets. The tapered beam offers stability and strength where the racquet needs it most, and the concave head of the frame maximizes aerodynamics and swing speed. Weighing in at a sleek 160 grams and a three-point head heavy balance, this frame offers both extreme power in every aspect of rallies, and necessary maneuverability for defense. Noticeably lighter and stiffer than Head's previous racquets, the Black Widow adapts to the game style of almost any player.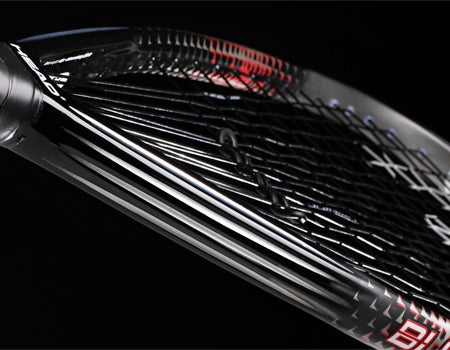 Power: 89/100
The team was surprised at the amount of power such a light racquet could offer. Ben L said, "I was shocked I generated so much power with such a light stick. The Black Widow has more power than any other 160 I've ever hit. " Croft went on to add, "I knew it was going to be powerful, but didn't expect it to have as much pop as it did. I've played with Head racquets for a few years now, and it's noticeably more powerful than the Blackjack. I felt the most power on my setups and drive serves, but was surprised at how powerful it was when I needed to re-kill a ball. That being said, I felt like my swing was generating a lot of power, so a players with a slower swing speed will probably want a heavier frame."
Control: 93/100
For years Head has been atop the charts of control. Croft backed up this statement by saying, "With a 160 gram racquet I have high expectations of control, and I wasn't disappointed. The ball was going where I wanted it to on my setups, but felt the control especially when I hit touch and drop shots. He went on to add, "Power is an important aspect of a racquet for me, but control is just as important. I was confident the ball was going exactly where I wanted it." Ben L agreed saying, "The Black Widow was a perfect balance for a light racquet. Light enough in the head to get it around quickly, but heavy enough to generate the power I need. He concluded "This balance made it easy to place the ball accurately, whether I was setup or reacting."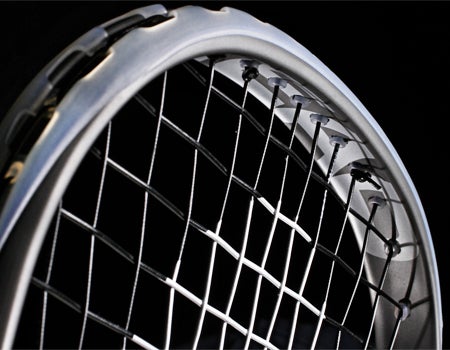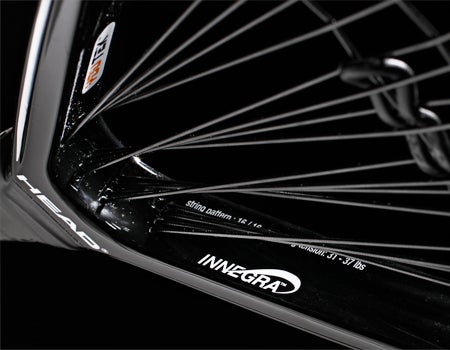 Feel: 88/100
Ben L stated, "I was happy with my touch shots and the overall feel with the Black Widow. I felt a little less feedback than other years, but still needed to put in a dampener to minimize the vibration. Croft was on the same page saying, "I was expecting the racquet to have good feel to it, and it does. The ultra stiff frame added power but took a little of the feel out for me. I still felt confident hitting a soft pinch or a drop shot." He finished with, "My game doesn't involve a lot of soft touches so I was happy with the feel of the Widow."
Overall: 90/100
The general consensus of the Head Black Widow 160 is that it's a very powerful and controlled racquet, with a tad to be desired in the feel category. Although the team agreed it would benefit a player with a fast swing speed the most, the Black Widow will fit a wide variety of game styles. Croft ended saying, "If you have a quick swing speed and like a light, powerful racquet, this is the racquet you're looking for."