Head Scorpion 170 Racquet Review
With all new cosmetics, specs, and the addition of Innegra Technology, the Head Scorpion 170 is the most universal racquet in Head's 2012-13 line. Much lighter than Head's previous middleweight racquet, the Scorpion will live up to the hype it's creating. The Scorpion features a tapered beam that creates stiffness and durability when the frame flexes during play, and a concave head that allows you to generate maximum swing speed through the ball. Weighing in at 170 grams and a 1-point head-heavy balance, our team was looking forward to the month-long playtest with the Head Scorpion 170.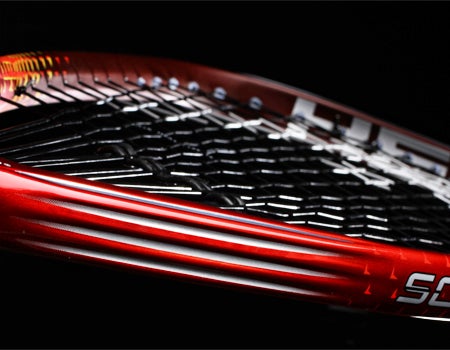 Power: 92/100
170 gram racquets have typically been the favorites amongst our playtest team, so we had high power expectations from the Scorpion. Just like the Black Widow and the Cobra, it didn't disappoint in this category. Croft said, "I knew it was going to be powerful after hitting the Black Widow. I felt the most power on my forehand setups and ceiling ball setups off the back wall. Whenever I had time to setup and rope the ball, I was really happy with the power I was generating." Ben L agreed saying, "I could actually feel the difference in my power after just a few shots. The sound of the ball was different hitting the front wall. I felt like I could get my cross courts past my opponent much more often than usual."
Control: 89/100
At 170 grams and 1-point head heavy, the Scorpion has a good balance for control. Ben L said, "I found my ability to hit with controlled power was exceptional with this racquet, but the overall control was less than with previous Head racquets. This was especially evident when trying to hit off-speed placement shots to change the pace of the rally, or to take advantage of my opponent's poor court positioning. Some of the previous, less stiff racquets just did this better." Croft added, "The Scorpion in general was just a gram or two heavy for me, so I knew I wouldn't have the same amount of control with it as the Black Widow. I was still impressed with its control, and felt my shots were going where I wanted them to go. Late in rallies I felt I was just a little behind the ball with the Scorpion, which caused my shots to stray slightly. However that wouldn't be enough to deter me from choosing this racquet."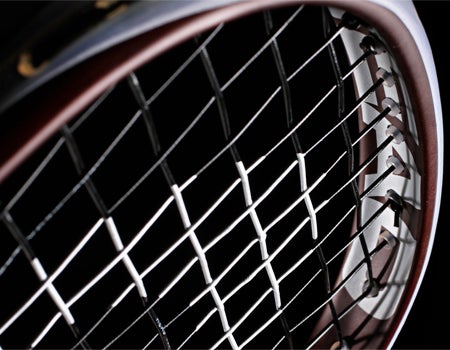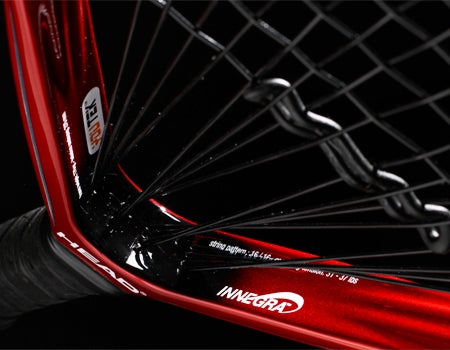 Feel: 90/100
Depending on your game style, feel may or may not be an important part of choosing a racquet. For our playtesters, feel can make or break a racquet. Croft stated, "The balance of this racquet was near perfect for me. Just like the Black Widow, the stiffness took a little away from the overall feel, but I like the benefits the stiffness brings more than what I lose with it. It didn't have much vibration, but I still had to use a vibration dampener to get rid of all of the feedback." Ben L had similar thoughts saying, "I really like the stiffness of this racquet. Vibration was minimal, but evident enough to provide feedback during rallies. You can swing with confidence knowing that the racquet will hit solidly, even if you don't hit the sweet spot perfectly. When you do miss slightly, you are aware and can adjust your timing on your next shots."
Overall: 90/100
The overall consensus of the Head Scorpion 170 was very positive. Our team felt the racquet generated plenty of power, had good control, and had great feel. Croft concluded, "This is going to be a racquet for really any game style. Whether you're a power or finesse player, the Scorpion will fit your game." Ben L wrapped up by saying, "This is the best Head racquet I have ever used, and I will be hard pressed to find another racquet I like better this season."