One of the biggest manufacturers in the industry, Ektelon strings are tried and true. Used by Ektelon's young powerhouse Team Adrenaline, the Premier Power string has proven itself time and time again with a wide range of players.
Ektelon Grommets can be found here.
The Ektelon Classic Racquetballs quickly became a favorite among enthusiasts with a consistent bounce that is good for rallying. The Premium Selects are a fast paced ball with excellent visibility, great for recreational play.

Ektelon's latest line of performance bags will fit any player's needs. From a Tour Bag holding more than 6 racquets, to a backpack that is perfect for the weekend warrior, these bags are durable and stylish.
Ektelon racquetball gloves offer maximum performance as well as maximum value. The 2014 RG Legend Glove features superior feel and padding while the Classic NXG Glove offers unmatched value with lightweight breathability and high quality materials.
For over 45 years the Ektelon Flame has been a symbol of game-changing innovation and a competitive edge. The 2015-2016 Ektelon Longbody Series introduces 22.5 inch and 23 inch racquets, the longest racquets in history! These new high-end frames also include Textreme material which is a thinner and lighter way to weave carbon fibers for superior durability and torsional stability. Featuring a racquet for every play-style and skill-level, Ektelon's new line will impress for years to come.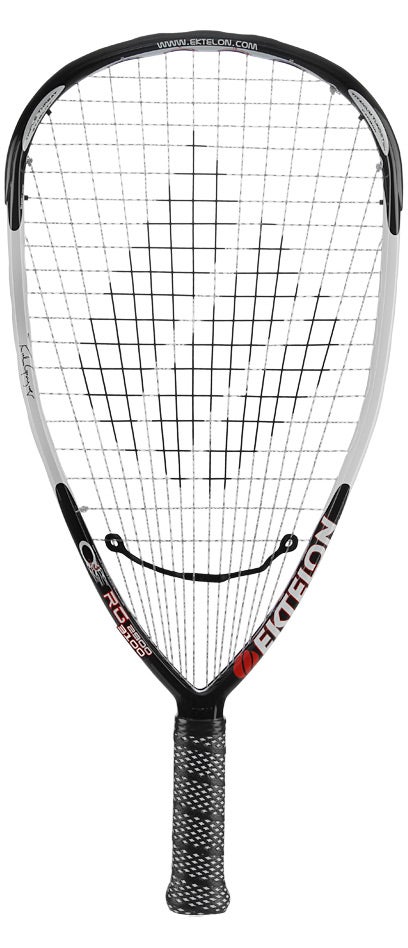 RbW Exclusive
Ektelon O3 RG 165 Racquet
review
demo
feedback
Sale: $74.99
Ektelon knows racquetball and they know the players. Trust one of your favorite companies to equip your feet as well as they do with racquets and gloves. The Ektelon T22 now comes in a mid cut for added ankle support and all Ektelon shoes come with a one-year manufacturer's warranty which covers manufacturing defects.